PCS Swim Team Looks Forward to a Bright Season
Anaiis Nysether, High school Sports Writer
March 19, 2015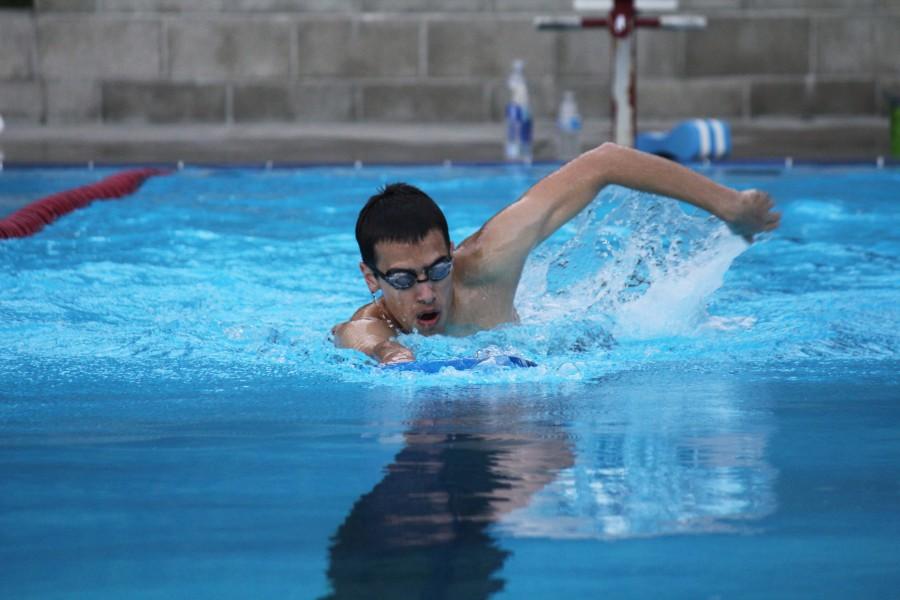 Despite losing a coach and half a dozen seniors at the end of last season, the PCS swim team is looking forward to a strong season and good things to come. The new season brings a new assistant coach, Adriane Baade, and many incoming freshmen to the team, giving PCS a strong set of swimmers leading into the new season.
"It looks like the current 9th graders have some really good swimmers," said the team co-captain, senior Kamyab Mashian. "I think we can do really well this year, possibly even better than last year."
Senior John Coproviza will be co-captaining the boys' team with Mashian. Coproviza has swam for PCS all through highschool and looks forward to a strong season. He feels the team may even take league this season after ranking in both of the two previous seasons.
Junior Ana Leopold echoed a similar enthusiasm, saying, "Overall I'm super stoked for this season and can't wait to start racing! I hope everyone is as excited as I am." Leopold joined the PCS swim team her freshman year but has been swimming competitively for nine years. She's excited to jump back in after an injury last year and take on the role of co-captain of the girls' team with senior Paige Pearson.
Pearson has been swimming with PCS for three years and loves the sense of camaraderie that accompanies swimming. "My favorite thing about swim team is the people on it," Pearson noted. "It attracts a really fun group of people, and even though swimming is predominantly an independent sport, everyone supports each other, and there's a strong sense of being part of a team."