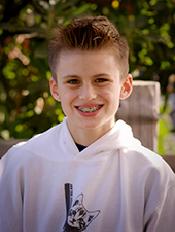 Pancho is a cool guy who likes board games and frogs. He joined journalism because his mom said so.
A big believer in memes, Pancho supports Dr. Phil.
Pancho is a qualified cool kid and holds the world record for the fastest time to stac 10 paper cups:
https://recordsetter.com/world-record/stack-10-paper-cups-into-pyramid/55026 
Also, he's cool.
Pancho McKee, Staff Cartoonist
Nov 03, 2020

COVID Cross Country

(Story)