The Loma Prieta Fire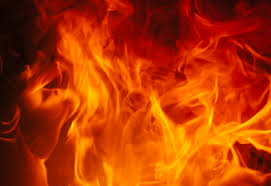 Dustin Valdes Rankin and Lucas Schuppek
October 21, 2016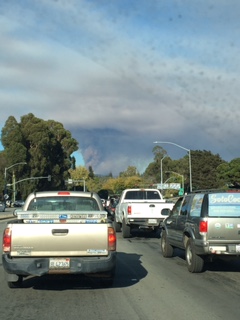 On September 26, 2016, a wildfire spread across 4,474 acres of forest in the Santa Cruz Mountains and shot 100 foot flames into the sky.
The recent Loma Prieta fire started from a house fire in the area and destroyed 12 homes as it spread into the nearby forest. More than 200 firefighters from departments across Santa Cruz and San Jose attempted to fight the fire in 100-degree weather through thick vegetation.
Nearby residents like Jennifer Swifteagle said she could hear the booming evacuation orders while driving to the staging area.
"They were saying, 'Evacuate the area, evacuate your homes.' They didn't have to say why. Everyone could see and smell it," Swifteagle recalled. Swifteagle said that she saw a man standing on a hill crying after the fire consumed his house and all his belongings. The man said he was glad to have gotten his children and himself out before the disaster.
Air tankers and helicopters fought the fire along with firefighters and police evacuated citizens in areas of danger. Officials said that the 100- degree heat contributed to the outbreak and other spot fires across the county. Luckily the fire has been contained and has virtually disappeared with no more damage and no reported injuries.