PCS Quarantine Kitchen Creations!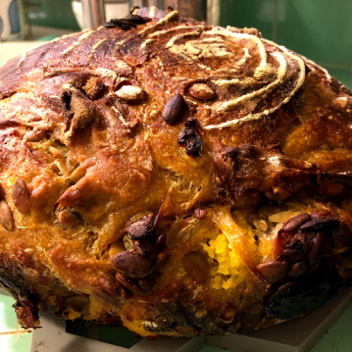 Many PCS students and staff have taken up baking during the pandemic and are also honing their cooking skills! In this feature, we spotlight some of their delicious creations and share their recipes.
Katie Kanko's Yellow cake mix Cookie recipe
Katie Kanko, a 7th grader, likes to make chocolate chip cookies–but with a twist. Her recipe uses cake mix! She created her original chocolate chip cookie cake mix recipe a couple of years ago. Kanko made this recipe for her sister, Rosemary, who one day had a craving for something sweet. Kanko likes this recipe because it's easy to customize. You can add nuts instead of chocolate chips, use chocolate cake mix or strawberry cake mix or funfetti cake mix–there are lots of possibilities!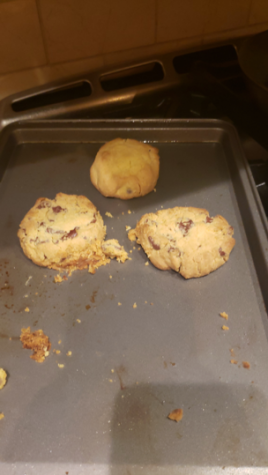 Katie's Yellow cake mix cookies!
Ingredients
Cake mix of your choice–1 package (Katie Kanko uses yellow cake mix)
Chocolate chips–1 cup
Oil –½ a cup
Eggs–2
Directions:
Mix all ingredients together and bake at 350 F in the oven for 15 minutes. Makes 12 servings.
Ms. Moyer's Sourdough Olive Bread recipe
At PCS, Ms. Moyer works hard as our school psychologist. But in her free time, she has taken up sourdough making. "I found I was getting very lonely and a little bit stir crazy over shelter in place," she said. "I was born in Italy and I'm a pretty good cook but I've never been a great baker because there are too many rules. I'm not good at specific measurements and specific recipes, so I thought maybe if I start if I figure out how to bake sourdough it will build a new skill in me of following recipes and measurements." Ms, Moyer's favorite sourdough breads are Olive bread and Pumpkin Cranberry! Ms. Moyer's recipe for Sourdough Olive bread is below.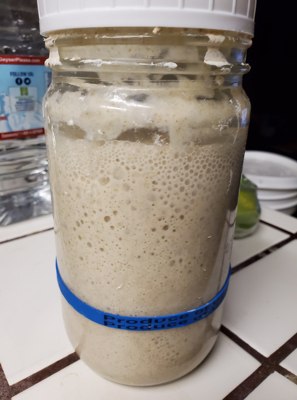 Ms. Moyers Sourdough Olive Bread recipe:
Sourdough Olive Bread Recipe – Mediterranean-Inspired Bread
Ms. Gardner's Pumpkin and Polenta Sourdough Recipe
Ms. Gardner, the Latin teacher at PCS, got into making sourdough over quarantine. She started making it in April and usually makes bread a couple of times a month. "I'm not normally into baking, but I thi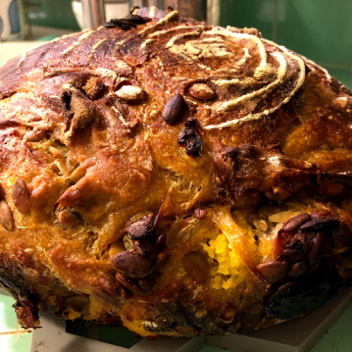 nk the fact that you got like a nice loaf of bread out of it is pretty cool," she said. She has contributed her recipe for Pumpkin and Polenta sourdough for this article. One memory she has about this recipe is feeling very accomplished after making it because it is the most difficult bread recipe she has made so far. This recipe is a great "get in the fall spirit recipe" because of the fall flavor profile.
Ms. Gardner's delicious  Pumpkin Polenta sourdough bread recipe:
Mr. Gersh's Chicken Piccata Recipe
Mr. Gersh, the 7th grade Algebra teacher, has been cooking this recipe for a while now and usually makes it once a week. He likes it because it is easy to make, it's healthy, and it's the only chicken dish his kids will eat. One memory he has around this meal is when he and his wife and a friend were making this for dinner, the friend thought that her version of chicken piccata was better than his recipe so she hijacked the cooking and added more lemon juice than you're supposed to. "In the end it tasted awful," he remembers. "It was like eating a raw lemon and her excuse for it being so horrible was, not that was a bad recipe or there or that she had made any mistakes but apparently it was my fault!"
The recipe is from Cooks Illustrated:
The recipe is from Cooks Illustrated: