PCS Identity Coalitions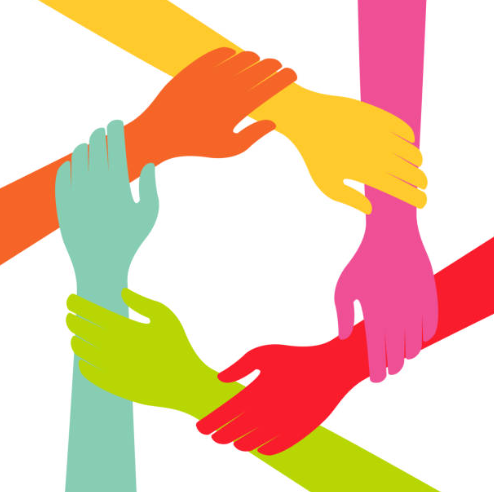 Over the past few years, a handful of clubs centered around different racial, gender or sexual identities have arisen at PCS.  These include: The Asian Student Association, Jewish Student Association, Queer Intersectional Alliance, Trans-Nonbinary Student Union, Black Student Union and BIPOC (black, indigenous, people of color) Support Group.  
The ASA was formed by Darlina Williams in 2019 to promote diversity and bring Asian students together, as well as educate others about Asian identity.  Unfortunately, the club has only had one meeting so far (on a Monday in October 2021), where plans to watch Mulan or K-dramas were discussed.  Its meetings are supposed to be on Mondays in Mr. Lai's room (116) during lunch. Darlina said she was inspired to start the club when a student named Grant said he'd drive the members to Panda Express everyday.  But due to the pandemic, they could not start operations until 2021.  As Darlina has now graduated from PCS, this club will probably not exist in the upcoming school year.
So far, no such club has been created for this school year, but senior Ronan Keith considered creating a Celtic-Asian Students Alliance club, so it may yet be revived and expanded.
The BIPOC Support Group was formed in 2021 to provide a safe space for BIPOC students, and to allow for open discussion around the different backgrounds that club members come from. BIPOC is intended to give students an environment to socialize and hang out in, as well as provide an opportunity for Mr. Valdez and Ms. Miranda to provide information on topics such as mental health and BIPOC populations themselves.  The club met in room 233 on Thursdays during lunch and will likely continue to do so in the upcoming school year.  Ms. Valeria Miranda (Bilingual Community Liaison & EL Coordinator), Ms. Aliyya (Director of Diversity, Equity & Inclusion), and Mr. Valdez (School Counselor) are the supervising staff members who officially lead the club, although most of what goes on in it is left up to the students.  
This club is now led by Eleanore Schwarzmann, Zanthee's younger sister and Zadie Perera.  The club continues to meet on Thursdays during lunch, but Ms. Miranda, having left the school, is no longer there.  Ms. Sofia Ramirez Garcia, the Bilingual Community Liaison & EL Coordinator, sometimes attends the meetings.  Ms. Hatcher continues to serve as the staff supervisor.  Meetings are now in room 134.  Eleanore said that the club will be focusing more inwards, and does not plan to conduct too many external activities.
The Black Students Union was not really able to get off the ground last year, but is still around this year.  Posters detailing meeting times are on one of the doors to the student center.  
The Trans-Nonbinary Student Union met on Fridays during lunch last year on the deck.  One of its leaders, T Humble, said that the purpose of the club was to unite and support trans and non-binary.  It was founded in 2021, and has been successful.
The Queer Intersectional Alliance was founded quite a long time ago, likely dating back to 2008.  It is supervised by Ms. Roth and meetings were in her room, 233, on Mondays. During the past school year, it was led by Zanthee Schwarzmann and Elle Spohrer, with Hunter Coomes serving as a sort of trainee/auxiliary leader. It was formerly called the Gay Straight Alliance or GSA, but has since been renamed to reflect the great diversity of the LGBTQ+ community.  Three Fall Fabus (festivals) meant to celebrate the LGBTQ identity and educate people about LGBTQ history have occurred so far(there would have probably been one more if PCS had not been forced to go online).  Posters and leaflets about LGBT figures in history have been put up around the school, mainly on the bulletin boards, in addition to this.  The members also planned to host some after school events, but that has not really happened yet.  The QIA is probably one of the longest-lasting clubs at PCS.
The Jewish Student Association was formed in 2021 to unite Jewish students and provide a safe space.  The club met every Thursday during lunch.  In early December of 2021, club members and other interested students lit a menorah, played the traditional Jewish game dreidel, ate latkes (a type of Jewish food) and socialized.  On the 2022 International Holocaust Remembrance Day, club members distributed pamphlets containing information about the Holocaust and announced that two webinars related to it that would be hosted by Touro College and the Kupferburg Holocaust Center of Toronto University, respectively.  The JSA have discussed various issues relating to culture and diversity since their creation, including possible recognition of Romani holidays.  They also made posters and pamphlets detailing the suffering of the Romani during the Holocaust, the Porajmos(po-rye-MOES), a part of history which is frequently forgotten.