Thursday, September 28–A crowd of students gathered outside the front of school at lunch to watch as mice crawled around under the benches. "It was the craziest thing," said junior Henry Solomon. "Ten or fifteen people were watching the [mice] that were already below the bench, and then another one scuttled past my feet and added to the mix." Henry stated there were about 3 baby mice beneath the bench, adding "they were very cute." While Facilities Manager Mr. Dan Hogan and Head of School Dr. Maria Reitano tried to do crowd control, a number of students saw and recorded the mice on their phones, and in the aftermath, new pest control measures were implemented.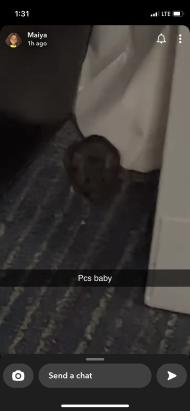 The mock-SAT that was set to take place on campus that Saturday was made into a take-home exam in order to prepare for pest control in the building. School officials contacted local pest control company Cardiff Pest Control and they considered chemical methods of extermination. However, state restrictions require schools to give a certain amount of notice before and after applying pesticides or setting lethal traps of any kind. Administration learned that 48 hours was not sufficient time, and the extermination planned for Saturday did not take place. Mr. Hogan stated that at the moment, there are no further plans for chemical extermination at the school. Instead, he and a volunteer task force have set about setting a number of mousetraps in the ceilings and walls.
Excluding this latest attempt, there has been one professional pest control effort so far, at the beginning of this school year. "We figured it was bad enough to justify calling in professionals," said Mr. Hogan, when Cardiff Pest Control came to set 15 snap-traps in the ceilings, 10 of which caught mice over the course of one week.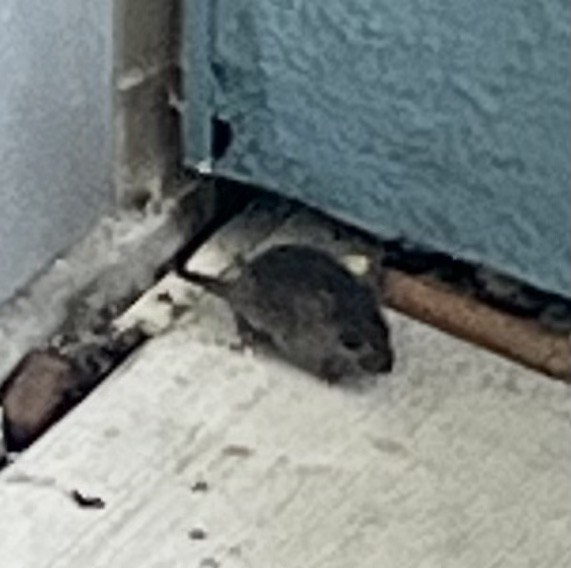 The rodents first appeared last year in the ceiling on the second floor. According to Mr. Hogan, custodial staff got out their ladders to investigate above the ceiling tiles after hearing reports of scratching noises from the butterfly conference room, and what they found was mice. Hogan believes the mice mainly reside in the ceilings, attracted to the warmth. Although they were discovered on the second floor, they are dispersed throughout the building, being able to maneuver up and down through the walls and through the ceilings side-to-side, according to Mr. Hogan. After this, mice started making more appearances in the school. Former chemistry teacher Mr. Winter caught a mouse in Ms. Jot's room last year, as seen above. More recently, one small mouse appeared in Mr. Garrett's room during a calc class, and can be seen in a photo taken by senior Maiya Armstrong.
The PCS custodians have been working hard to solve the issue, but with the professional efforts postponed, as well as unclear plans for extermination, the future of the rodent infestation remains to be determined.